The core of CATAGEN's business is "to clean and decarbonise the air", borne out of Dr Woods' PhD research at Queens University to help the automotive industry reduce tailpipe emissions from vehicles.  Since 2017, this technology has displaced more than 1,100 tonnes of carbon from the automotive sector to date, through its energy efficient patented technology.  
To coincide with the Minister's visit, CATAGEN signed the SME Climate Commitment, which the UK Government is encouraging businesses to join in the run up to COP26. The commitment requires companies to halve their greenhouse gas emissions by 2030, and achieve net zero by 2050, while disclosing progress on an annual basis.
CATAGEN's technology provides an innovative solution to test emissions exiting catalytic convertors in the development phase of vehicles, helping world leading vehicle manufacturers receive approval from organisations such as the UK Vehicle Certification Authority and Applus IDIADA in Europe.  
Andrew Woods commented "We welcome Minister Scully's visit to CATAGEN today and the work of the Department for Business, Energy and Industrial Strategy which has supported CATAGEN's growth. Particularly through research and development support and funding from Innovate UK which will allow us to develop new technologies that will ultimately impact climate change.  We would encourage other SMEs to pledge their commitment to achieve Net Zero and create a better future for the next generation".
James Eyre, Commercial Director at Titanic Quarter, commented, "Catagen chose Channel Commercial Park in Titanic Quarter as their headquarters over 8 years ago and we are delighted to continue to support their growth and success."
CATAGEN is now entering a new phase of growth, utilising its current technologies to develop new products to have real global impact on the road to net zero emissions.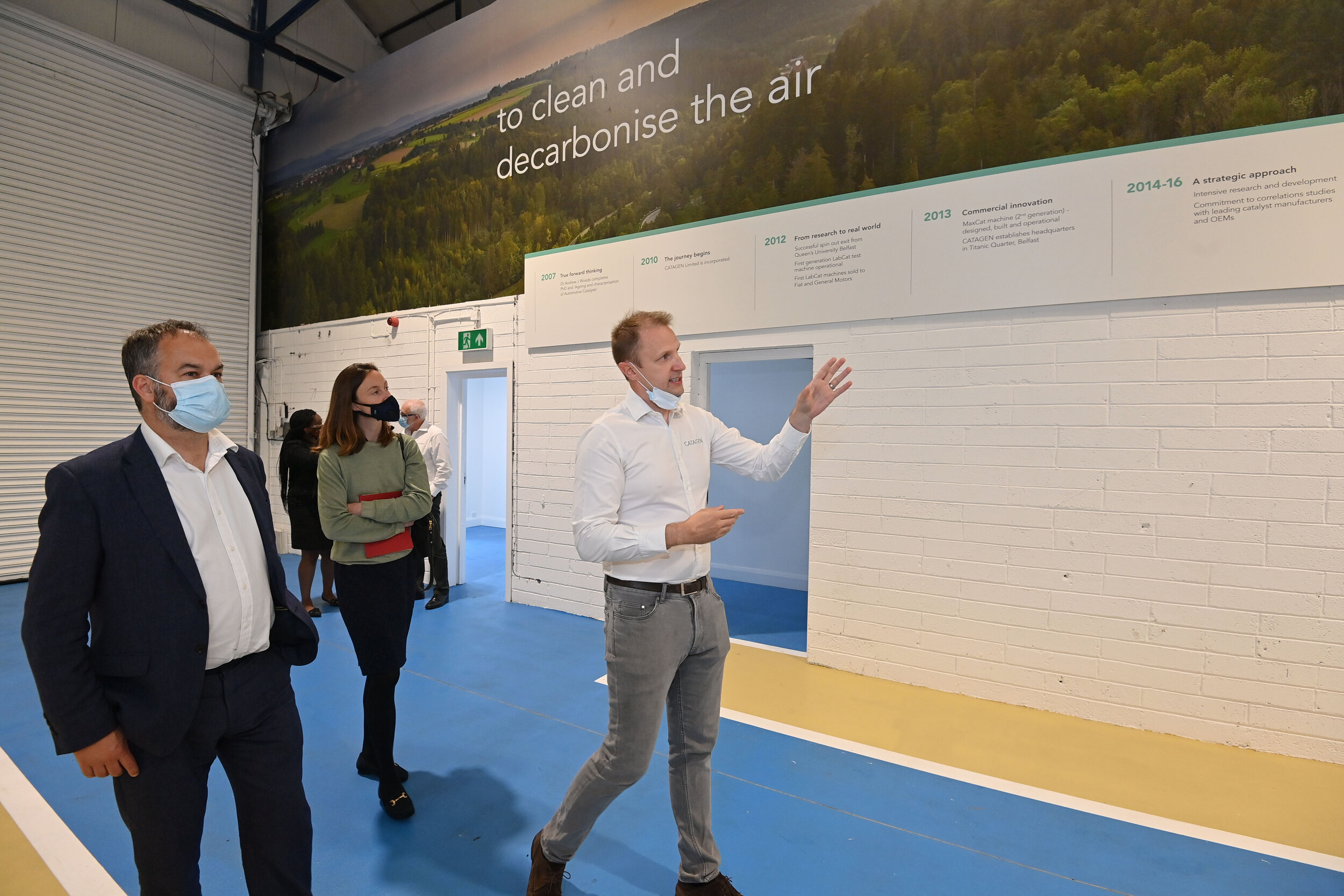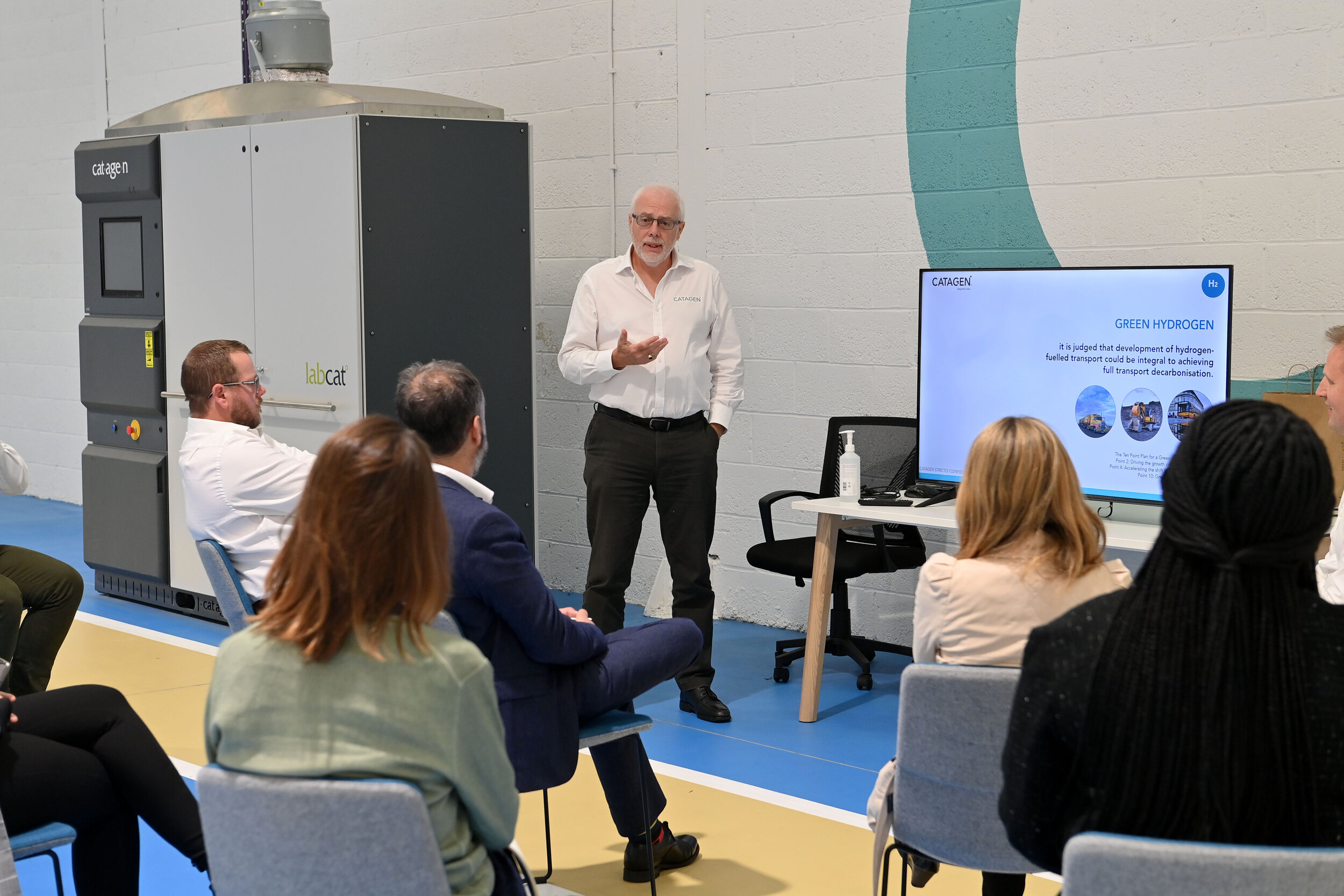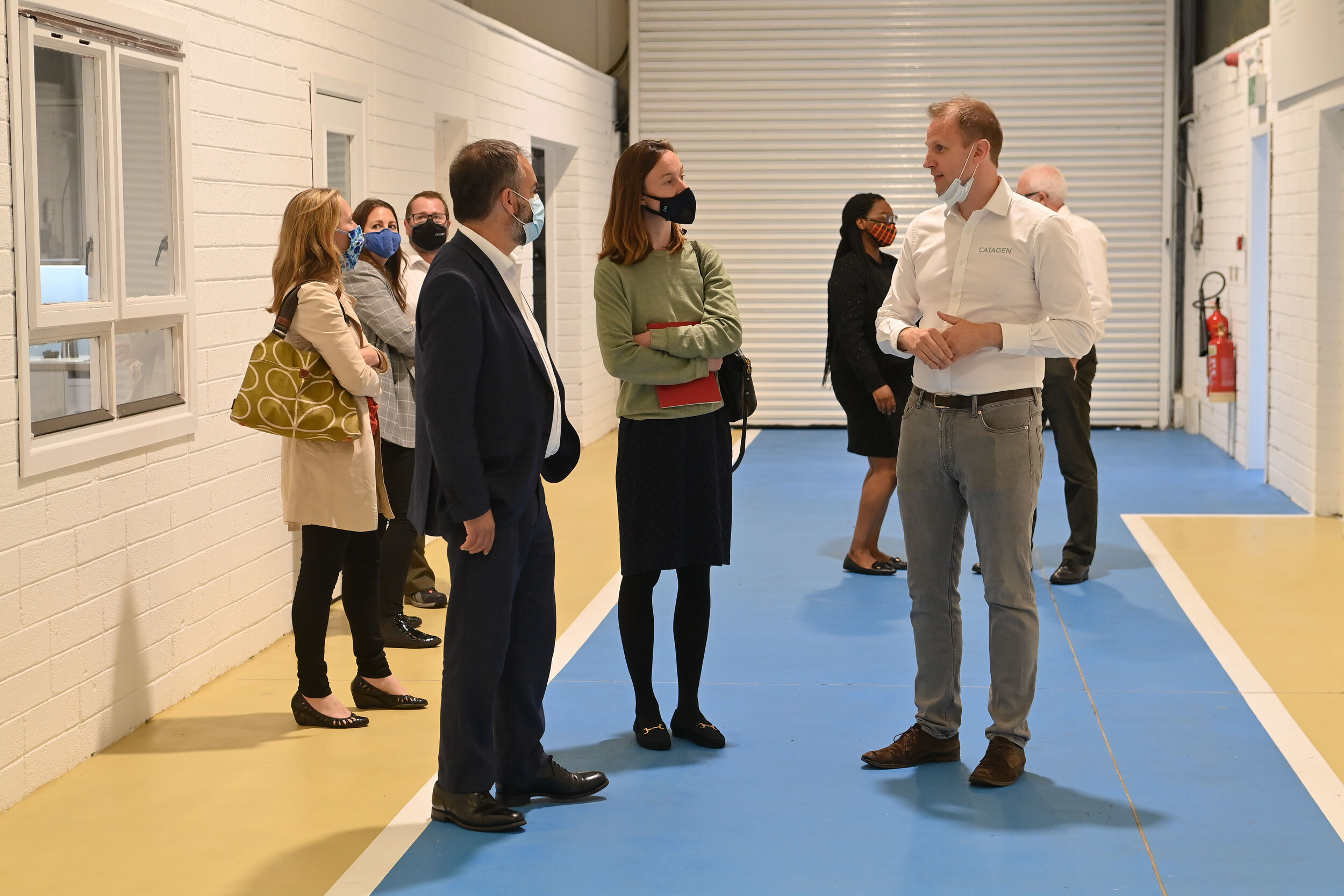 For further information contact Sonya Kerr, Head of Marketing, CATAGEN – sonya@catagen.com